Performing a Roof Inspection has many aspects; requiring a high skill set and specialized training. In-depth and continuous training coupled with decades of experience sets Edge Roofing apart from the competition. You can trust Edge Roofing to provide you with the highest quality roof inspection over any other roofing company in Georgia. This article will provide an overview of The Edge Roofing Residential Roof Inspection Process.
What you should know before letting anyone on your roof!
Does your contractor have a great reputation or are they a fly by night, storm chaser? How can you tell a bad contractor from a good one? The easiest way to tell a bad contractor from a good one is to quickly google search the company name. First and foremost, a legit company will have great reviews. If your contractor doesn't show up on the first page in Google, or at all… this is a clear sign they do not take their business seriously enough to be trusted to be on your roof. Google Edge Roofing and see for yourself. 
The next thing you should always check is if they have a business license in your state. In other words, are they legally allowed to do business with you? This is very important because if they don't have a license this could cause major problems for you if anything were to go wrong. We have heard many horror stories over the years… You can quickly check any company by going to your local chamber of commerce's website. Here is ours: 
This can be a little tricky, but it's very important to verify yourself. If someone were to fall off your roof, you the homeowner would be liable in the state of Georgia. Meaning the roofer could sue you since the accident happened on your property.  Many companies claim they are "Licensed, Bonded, and Insured" here is our proof.
Now let's discuss the steps we take to ensure we provide the highest quality roof inspection. These steps are simple in concept but require in-depth and continuous training in order to provide you with the best quality service.
Overview of the entire process from ROof inspection to ROof installation 
Continue reading for more detail on each of these steps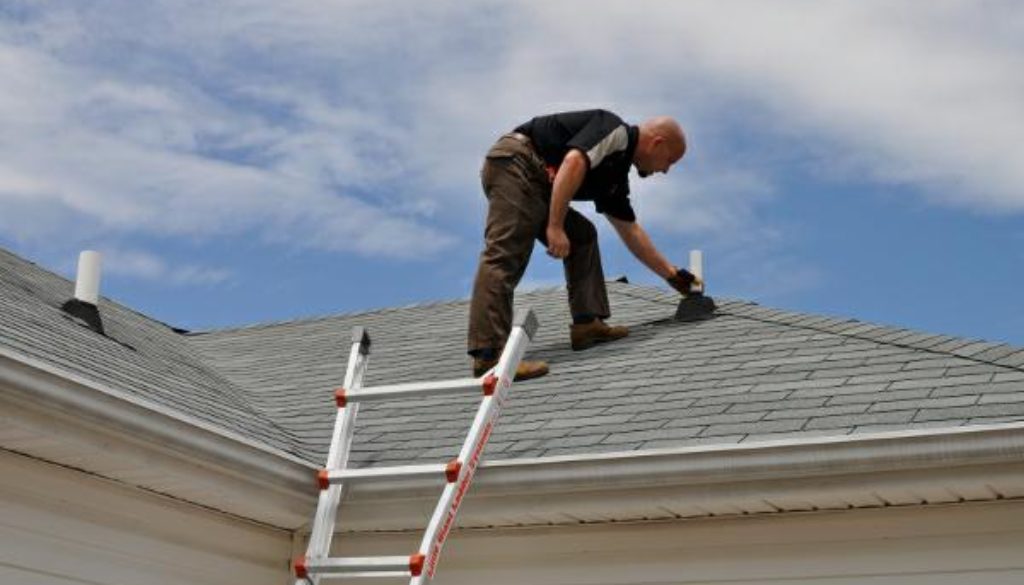 Determining the shingle type, manufacturer, and current age.
Asphalt shingles make up the majority of residential roofs. When performing a roof inspection on an asphalt shingle roof we first determine the shingle type from the ground simply by looking at your roof. This is essential because, for example, if you have a discontinued shingle we know your roof is most likely an unrepairable surface. 
The 3 types of asphalt shingles and are Atlas Chalet, 3-Tab, and Architectural.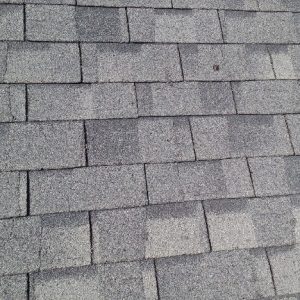 Atlas Chalet shingles have been discontinued since 2010 which makes then an unrepairable surface. These were made to look like an architectural shingle, but in reality they are just a 3 tab. If you have any damage at all, your home insurance will most likely pay to replace your roof.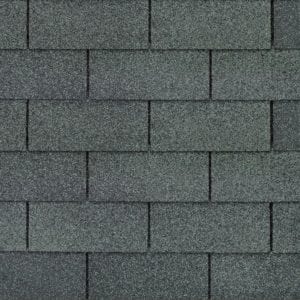 The 3 tab shingle, is a very popular shingle because it's cost effective and repairable, unless the age of the shingle has caused it to not pass a brittle test. When this happens your home insurance will pay to replace your roof.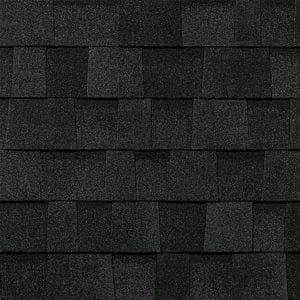 Owens Corning Architectural Shingle with SureNail Technology is the best shingle on the market. This is the shingle Edge Roofing recommends over any other product. It's what we use unless our customers specifically wants something else.
The manufacturer is also important to know because certain brands have different ratings and repairability.
And finally the age of the roof. If the roof has never been replaced then it is as old as the home. If the roof has been replaced and you don't know when we can take and educated guess based on the other factors. 


When we put these three together we know how long your roof usually lasts, what kind of damage it's more susceptible to, and how to repair it (if possible). Next we'll move on to determining damage.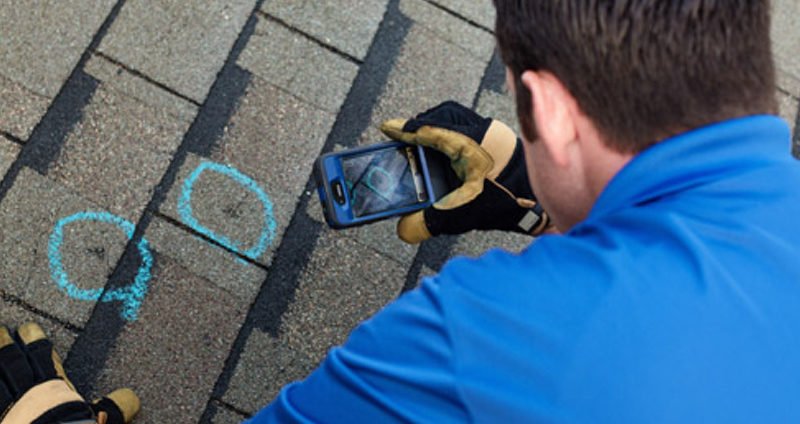 Determining the type and amount of damage
The next step is to get on your roof to inspect the shingles and other areas to see if there is damage and if so, how much. There could be hail damage, wind damage, etc. Each type of damage has very specific traits and risk to your home. Additionally, your home insurance provider will require a certain type and amount of damage in order to cover the cost of a new roof for your home. There are 5 most common types of shingle damage. Each of these can cause catastrophic issues for your home.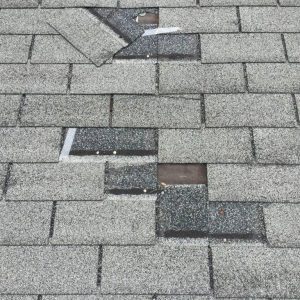 This is what hail damage looks like. When you have wind damage, shingle can become lifted, creased, and even completely detached. Once the shingle has become lifted the seal has been broken and it will never reseal itself again. Eventually wind works its way under the shingle causing it to flap back and forth until it is torn and rips off leaving your roof open for rainwater to work its way into your home.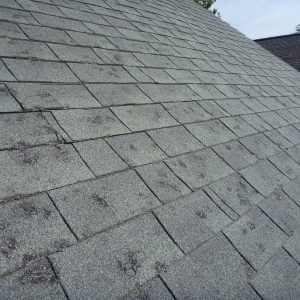 This is what hail damage looks like. When you have hail damage, the shingle becomes completely compromised because the velocity of the hail actually penetrates through the matting on the back of the shingle. This means that shingle can no longer protect your home from rainwater.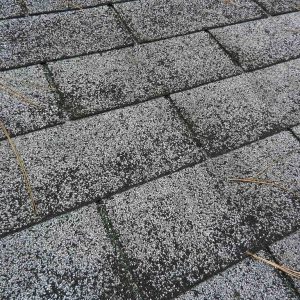 This is what an aged roof looks like. When your shingles have aged, typically 10-12 years or older, there will be signs such as loss of granular (shown on left), thermal cracking, ridge and hip cap deterioration, splitting pipe boots, and more. All of these issues can be a serious cause of concern for the protection of your roof and your home, not to mention energy loss. 
Once you have a leak in your roof, it's only a matter of time before the water damages your decking, drywall, paint, and even flooring. It's important to get these issues fixed at the source before the damage becomes worse.
After we determine the type and amount of damage on your roof the next step is filing a claim with your insurance.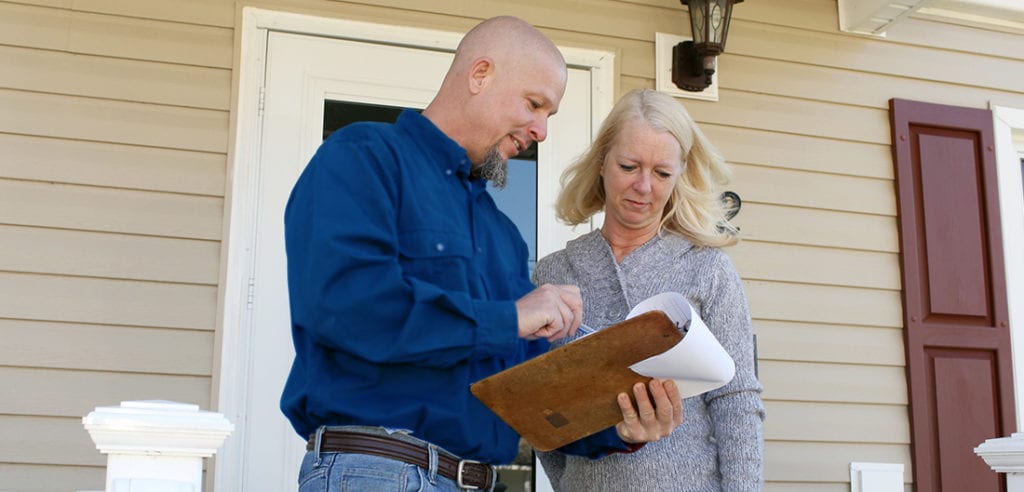 Helping you file a claim on your roof damage
Edge Roofing can help direct you through the process of filing a claim. It's important to know that no roofing company can legally file a claim on your behalf; nor can they actually speak on your behalf. What Edge Roofing can do for you, with your permission, is to be an advocate for you. If your roof is damaged, and you want a new roof, we will work diligently with your insurance provider where we can to keep things moving in the right direction. 
The most common question we get regarding insurance is:
"Will filing a claim cause my premium to go up?"
Generally speaking your rates being raised by filing a wind or hail damage claim can't go up. 
Insurance premiums are generally raised by region. Home insurance works very differently than auto insurance.
Additionally,  Edge Roofing will also help you understand what's covered under your policy by reviewing your declaration page with you to ensure what we've found is covered.
Filing a claim is quick and easy. Simply call the claims number and tell them you had Edge Roofing perform an inspection and that your roof has storm damage. They will gather some information from you and provide a claim number. The next step is meeting your insurance adjuster.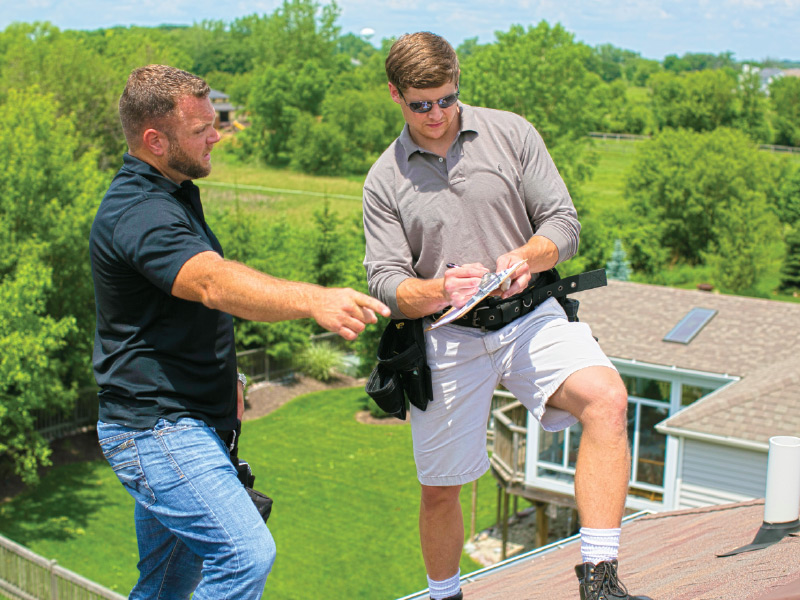 meeting the insurance adjuster at your home to show them what we found
Once we've filed a claim, your insurance provider will call you 1-2 days later to schedule the insurance adjuster to come out to inspect your roof. We will plan to meet your adjuster at your home to help them in any way we can. Normally these appointments take about 30 minutes.
Your sales rep at Edge Roofing and your insurance adjuster will both get on your roof and go over the damage. The insurance adjuster will count the shingles that have been damaged by wind, hail, etc. and also perform a brittle test. This servers as the indication of the repairability of your roof. If the shingle does not pass a brittle test that means if we were to perform a repair, instead of full replacement, the shingles would actually be damaged further during the repair process creating a larger problem. If there is damage and your shingles do not pass a brittle test your home insurance company will pay to replace your roof.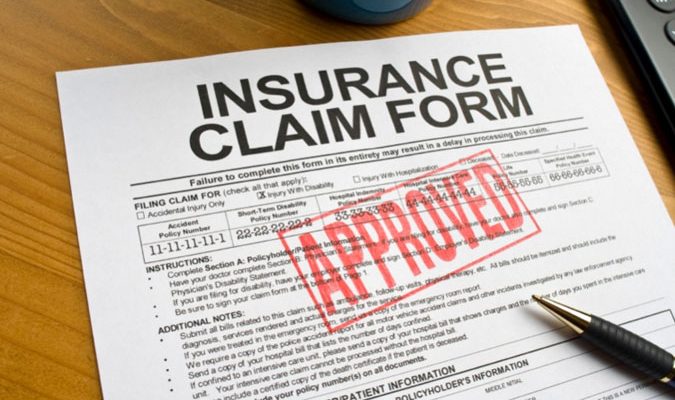 Insurance Covering The Cost Of your new roof
After the adjuster inspects the roof and confirms there is enough damage and that they will pay for a new roof to be put on your home, they will provide you will a scope. This is the formal document that outlines the cost of your new roof and what they are willing to pay for. Edge roofing will review this with you and answer any questions you have. Once everyone is happy, your insurance will write you a check and Edge Roofing will schedule your new roof installation.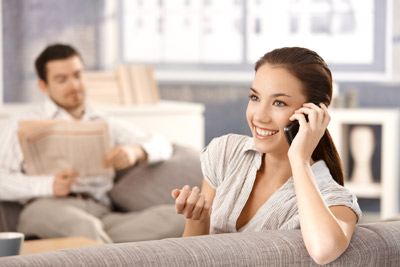 scheduling your free roof inspection
Scheduling your free roof inspection is easy. Use the form below or call us directly at 833-468-3343
GET A FREE INSPECTION AND ESTIMATE NOW!