Residential Roof repair Process
Repairing a residential roof has many aspects; requiring a high skill set and specialized training. In-depth and continuous training coupled with decades of experience sets Edge Roofing apart from the competition. You can trust Edge Roofing to provide you with the highest quality roof repair over any other roofing company. This article will provide an overview of The Edge Roofing Residential Roof Repair Process.
What you should know before letting anyone on your roof!
Does your contractor have a great reputation or are they a fly by night, storm chaser? How can you tell a bad contractor from a good one? The easiest way to tell a bad contractor from a good one is to quickly google search the company name. First and foremost, a legit company will have great reviews. If your contractor doesn't show up on the first page in Google, or at all… this is a clear sign they do not take their business seriously enough to be trusted to be on your roof. Google Edge Roofing and see for yourself. 
The next thing you should always check is if they have a business license in your state. In other words, are they legally allowed to do business with you? This is very important because if they don't have a license this could cause major problems for you if anything were to go wrong. We have heard many horror stories over the years… You can quickly check any company by going to your local chamber of commerce's website. Here is ours: 
This can be a little tricky, but it's very important to verify yourself. If someone were to fall off your roof, you the homeowner would be liable in the state of Georgia. Meaning the roofer could sue you since the accident happened on your property.  Many companies claim they are "Licensed, Bonded, and Insured" here is our proof.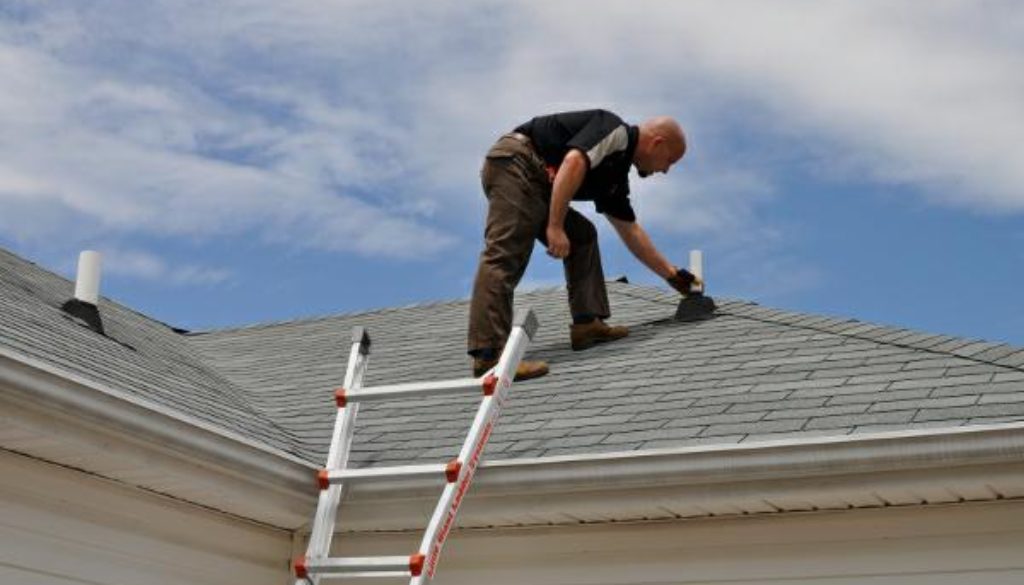 Determining where the leak is coming from
Typically, if you have a roof leak you will have either water on your floors and/or brown spots on your ceiling. This can be a good indication (but not always) on where the leak is coming from.
Shingles seal to themselves when they overlap, so unless you have a missing or cracked shingles, or unsealed nail heads water does not get in. Most leaks come from areas such as your chimney, pipe boots, and skylights. The reason for this is because your shingles have been cut around these areas and flashing is used to bridge the gap. Eventually water works its way under the flashing and you have a leak.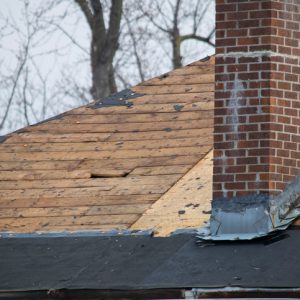 Chimney leaks are very common. There are many several different materials that need to be inspected. The design of the chimney and roof slope needs to be taken into account as well.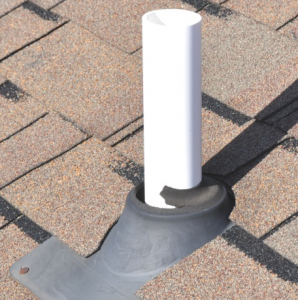 Vents from your plumbing exist through your roof and are sealed with whats called a pipe boot. These are prone to failure. The collars become brittle and crack, the sealant will also crack over time.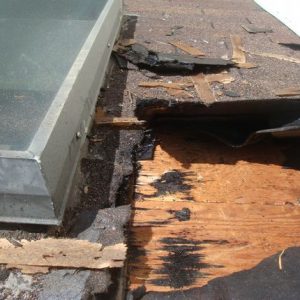 We all love skylights and the light and warmth they add to our homes, but unfortunately skylights are notorious for leaking. Similar to a chimney leak materials and design needs to be taken into account. 
Other potential leak causes are: age, complex architecture, clogged gutters, missing drip edge, missing gutter apron, and more. You can schedule a free inspection by using the form at the bottom of this page or by calling us directly. 
Depending on the cause of the leak the repair process can vary. To repair leaks around chimneys, pipe boots, and skylights you cannot simply replace the shingles and flashing. You have to tear everything off to first inspect the decking and then build it back up so that your roof and home will be protected even if the shingle or flashing fails again. Sometimes a cricket or even an entire slope need to be built to divert water correctly. 
Unless you only need a small repair that could be completed with added flashing and/or sealant; you will need an experienced and licensed professional to complete the job.
Once you have a leak in your roof, it's only a matter of time before the water damages your roof decking, drywall, paint, and even flooring. It's important to get these issues fixed at the source before the damage gets worse.
Here at Edge Roofing, we stand by our repairs. We strive to be the best and offer the best service possible to all of our customers. We offer a 90 day workmanship warranty on all repairs. Our experience proves that if the repair is going to leak again, it will leak inside those first 90 days and that is why we offer a warranty for that long when most other roofing companies offer a 30 day or no warranty at all.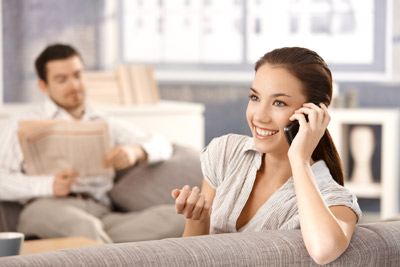 schedule your free roof inspection
Scheduling your free roof inspection is easy. You can call us directly at 833-468-3343 or you can simply use the form below. We look forward to helping you.
GET A FREE INSPECTION AND ESTIMATE NOW!